An enterprise of Bluestar Company, Inc. San Jose E-waste was launched to offer the best recycling services of the electronic equipment. We have a team of experts who follow strict eco-friendly practices and safety guidelines for the recycling of electronics, recovery of assets, etc. Our highly experienced professionals promise to deliver you the best services for secure data destruction and recovery of electronic items as well. Furthermore, we even provide you a range of containers for audit, on site collection and services on pickup. Our reliable reporting services also help you get accurate data about your shipments. We, at San Jose E-waste, offer you a plethora of following logistic services at affordable prices.
Logistics Solutions Management
San Jose E-waste, a prominent electronics recycling brand knows the importance of the environment, thus all the recycling methodologies are executed concerning about the preservation of natural resources as well.
We take care of every single way that can help to minimize cost while relocating the electronic equipment to a different location. During transportation, we follow strict and safe shipping protocol, avoiding any kind of unpleasant incident.
Meeting Legislative Obligations: Our skilled experts swear you the cost-effective solutions that can help to meet the demands of customers and legislative obligations in a competent manner.
Reuse of Equipment: When organizations are looking to relocate, they need space in order to keep their electronic equipment. Our team of experts, first picks up, store and send equipment needed by clients.


Logistics Services Offered
Our trained professionals offer the best pallet pick up services over entire California. For us, it doesn't matter how big pallets are, we pick up pallets of different sizes respectively.
Larger Pallets are helpful for Reutilization
It is quite obvious that pallets of larger sizes are efficient in building smaller pallets. Longer pieces of pallets can be recovered from dismantled pallets and then sharpened to the preferred dimension.
They are proprietary and come in a range of sizes and shapes. For plastic pallets, there are some chances of their existence in the market. Though, the availability of new plastic pallets limits the price of used plastic pallets in the market.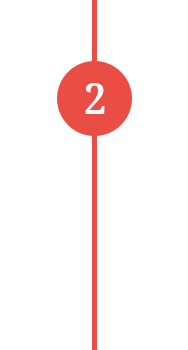 We even provide you with the recycling services related to Presswood pallet as well. These kinds of pallets are more unbending than several plastic pallets. They can be resold and exchanged quite easily.
Our team of experts picks up iGPS pallets from your location and sends back to the respected proprietors while maintaining the safe transportation protocol.
Furniture Pick up & Recycling
We strive hard to offer you the best pick up facility from your residence without any annoyance. Our experts are skillfully trained to handle and pick up useless furniture items you'll never need in future. It doesn't matter to us, if its computer tables, chairs or something else, we carry out all furniture recycling solutions perfectly.
Our team takes your furniture to certified recycling centers. Giving your things to recycling also helps to ease our service cost in the form of a tax-deductible receipt and hence we'll be able to donate recycled products on your name. Certainly, not all the wood items are heavy in weight. Contact us and we'll be there to help.
We are here to satisfy satisfying your recycling demands, no issue how big they are. Moving is not a cakewalk, thus our reliable customer support is there for you in need every time. We promise you our services to be one of the safest & superior among all.
Our portable stores are there to store your things when they aren't in use. We have many areas in California where your containers are equipped with full protection.
We offer the best pick up service of each battery type, no matter what number of batteries you have. Just connect with us and we'll be there for your assistance.
We offer you the best battery recycling solutions that you necessitate. Everything, our services are aimed to handle us all the diligent work from customer batteries to industrial batteries. We recycle each kind of battery namely lead-corrosive batteries, Lead acid batteries, UPS batteries, telecom batteries, etc.
Popularly known as Expanded Polystyrene, It can be defined as a material that never separates. And when it's scorched, it creates an injurious toxic residue.
Our team focuses on to execute the best recycling of Styrofoam. Their recycling is necessary as they are quite harmful to the environment. For every pickup of styrofoam, we need a minimum number of 2 mass packs. Moreover, we offer services week after week in the urban communities also.